We are absolutely thrilled to be rolling into 2021 with the release of several new products! We've been working our tails off to get them ready! Well, Tim has. I've been watching in amazement as he works. Moral support, right?
Tim and I have revamped our Outsourced PDM Administration, adjusted the pricing structure to make more sense and provide more value to our customers (including a free annual upgrade). In addition to that, we added three brand new options that are highly requested. Almost every customer we work with asks us, "what can we do with our time?" So we designed a service that will tell you exactly what we can do. It's an analysis on your SOLIDWORKS PDM vault that includes a diagnostic report with recommendations. If you've been thinking of making the leap to outsourcing your PDM administration, there's never been a better time. If you're curious about how much it can save you, check out this blog where I explain it all down to the dollar amount.
There are three levels, Discovery, Plus, and Premium. Discovery includes a report of folder structure, folder count, and folder card fields, datacard structures, field count, and datacard field mappings, and a final report. Plus includes all of that, plus (get it) a workflow analysis of state names, unused states, REV counters, notifications, etc., revision schema usage, and User and Group Permissions analysis. Premium includes everything in Discovery and Plus, as well as DB size and file location, TempDB size and file location, CPU usage, disk space analysis, and memory usage.
We created these to help give you a bird's eye view of your vault. Take a step back, look at everything, and tell you what we see. Tim often times finds that when he's stumped on a project, taking a step back from it to get a new perspective helps, so this is our goal for our consulting packages; to provide you a fresh perspective, and some best practices going forward.
In addition to our support revamp, we also have a tool that is honestly one of the most exciting things to happen during my time at The Q! ATLAS Premium. The newest, best, most functional and customizable dashboard for SOLIDWORK PDM is available now. We've been sending out information to our contacts and they've been scheduling demos just about as fast as we can keep up with!
ATLAS Premium is the result of a creative streak that lasted a few days, and left Tim nursing a tech-hangover and feeling pretty dang proud of his latest creation. Data is an essential part of any department, not just marketing or forecasting. The data in dashboards can tell you who's killing it, and inversely, who's struggling. It can show you exactly where bottlenecks are in projects, allowing you to better streamline your team and allow them to excel in their work, not just get by. It can also bring to your attention some areas that might need retraining, or areas that you should praise your employees for absolutely mastering. Data can help you make business decisions with science. This is not my first time raving about the value of data, and if you want more in-depth information, we have two other blogs on it. The Value of Measuring Productivity, and SQL Queries: How to get Started on Dashboards. Data analytics is something I'm passionate about!
ATLAS Premium is live on our site now, and it's super easy to get more info on it, but we wanted to show off some highlights here!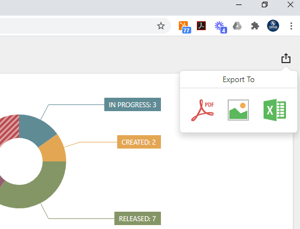 One of the coolest things is that you can easily export your data to Excel, PDF, or any other program you want, allowing you to slice and dice your data however you need to. This program is really focused on customizability, since we know just about every PDM user's experience and needs are totally unique.
Tim made it as easy as the click of a button, and all of your data in Excel is live-linked back to your SOLIDWORKS PDM vault, so there's no hunt for what files are where. It's all right in front of you.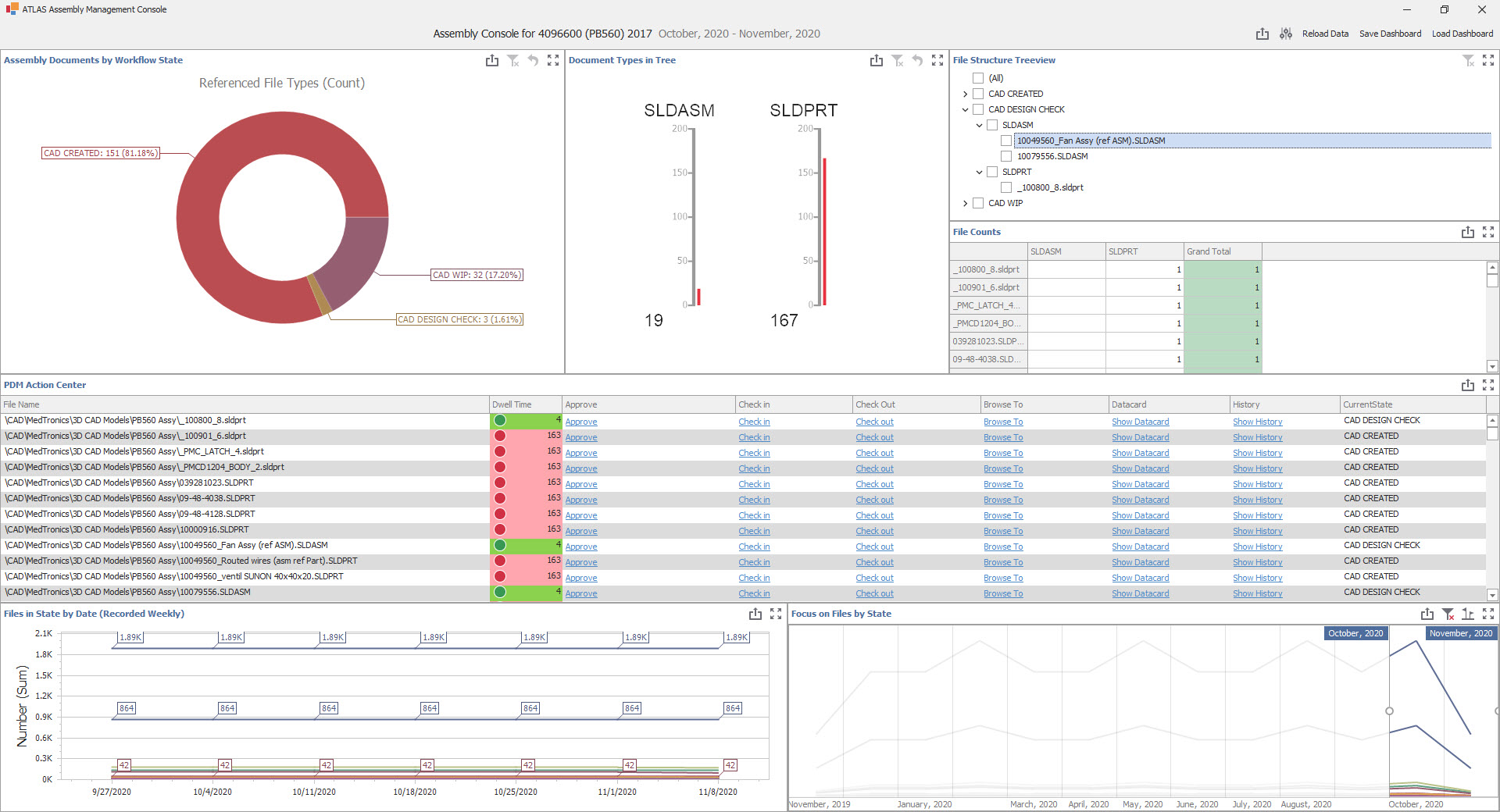 Here's a heads-up view of ATLAS Premium, it is beautiful if I do say so myself. Easy to look at, and all of your analytics are broken down in a way that is easy to digest. It's truly a data analyst's dream, but when you throw in the customization, it's the icing on the cake. We've had a heyday in the last 6 months with our site analytics, and Tim has seen the power of data and the knowledge it gives you in a new light, which likely played into his drive to create ATLAS Premium. We'll include a whitepaper with more info, linked here.
We are, of course, running a special on ATLAS Premium and Equivaq One through the end of the year. You know, December 31st 2020. That's just fourteen days from when this blog goes live! Equivaq One customers can get ATLAS Premium for just the cost of installation which is 50% off. If you're not already on Equivaq One, you can sign up for 50% off through the end of the year. If you get both, you'll be saving $2,000 for all of our best arsenal of industry-standard tools, plus a totally customized dashboard.
If you want to talk to Tim about ATLAS Premium or Equivaq One, shoot him an email or schedule a meeting, but do not wait! Tim is swamped this time of year already, so his availability between now and the end of the year is limited. If you reach out before 12/31 and we aren't able to get back to you, we will honor the sale! So at the very least, shoot someone an email so you're on our radar.