I wanted to write a blog about ATLAS and how it came to be, but in order to do that, you have to start at the beginning. Not the beginning where Tim took ATLAS to SOLIDWORKS World in 2015, but before that. The earliest he could think of ATLAS manifesting itself in his brain. This was back in 2012 at BizJet in Tulsa, Oklahoma. Tim revolutionized that production floor, starting with a way for the production floor, management, and engineering to check progress more easily than relying on word of mouth communication.
Have you ever seen the inside of a VIP luxury jet and wondered how they're made? At BizJet (member of Lufthansa Technik), that's what they did. Tim also did some of the most phenomenal work of his career there. In his role as the Aircraft Document Control Manager and Data Strategy Director, He was the one who designed and implemented the "Job Card Channel," ATLAS's predecessor. Tim has been more excited about this blog than possibly anything else, ever, so I'm just going to give you an excerpt of his exact words.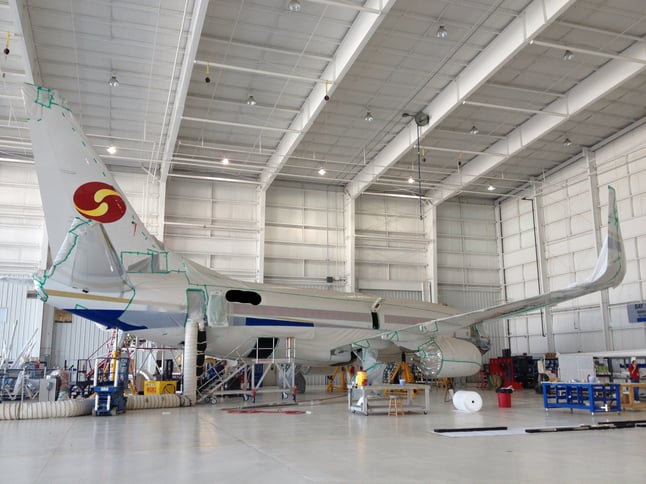 "These 737/A318 aircraft start their VIP makeover as a brand new "green" aircraft direct from Airbus or Boeing, have their interiors stripped out entirely, and a facility with a supplemental type certificate means (STC), which means they have been granted authority by the FAA to make changes to the interior of the aircraft only and cannot modify any other part of the airworthiness of the aircraft. These facilities will design and install a custom VIP luxury interior complete with Italian hand crafted leather couches and divans, wood veneer finished cabinets and tables and galleys, and gold plated everything! These are beautiful when they are complete and smell like a brand new car times 1,000!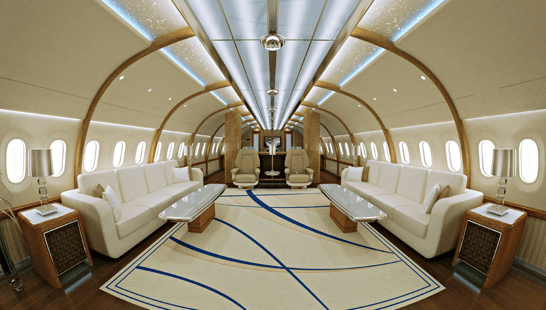 There are usually 1,800-2,500 drawings required for all the new interior components. The real challenge is getting those drawings to the shop floor so the document control center packages the assembly drawings together into packets, job card travelers, or installation work orders that represent a portion of material and labor that are required to complete the interior. There are usually about 400-450 job cards for every aircraft interior and 100% of them have to be signed off by Quality to indicate the aircraft interior is complete and can be delivered to the final customer.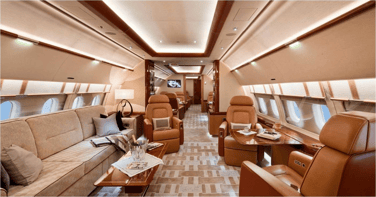 The job cards have to be tracked and logged for documentation purposes, and as a result, the FAA requires these documents to be inspected by Designated Engineering and Airworthiness Representatives (DER's and DAR's) of the FAA as well. These packets consist of a hard copy of the job card work instruction and a drawing set but a digital twin is also routed through operations electronically so management knows the status of the aircraft as a whole.
This tracking process is where ATLAS was born. PDM has an SQL database backbone so all the data can be queried from the database."
BizJet used a combination of 40 SOLIDWORKS seats for mechanical design, 35 AutoCAD seats for electrical wiring and 200 SOLIDWORKS PDM seats for data management and document distribution. It was a very busy workplace with lots of opportunity for creative solutions. If there's anything we know about creative environments, it also causes some arguments. There were arguments at BizJet daily. Now that you have some more background on what BizJet used to do (they are now primarily an authorized Rolls-Royce maintenance facility), we can jump in to how ATLAS transformed the VIP Interior Completions at BizJet.
Per usual, he doesn't take credit for his genius. He said that his creativity there was not his own, it was brought out of him by Vice President of Aircraft Interior Completions, Steve Cashon. All Tim did was listen to Steve's needs and fit the innovation to them. He placed a lot of emphasis on not bringing your own creativity to the table in these positions, but letting the position pull the creativity out of you. In addition to this, he told me that Steve insisted that any solutions Tim came up with be approved by those who would be using them. This is a tip that Tim has carried with him through his career, and he finds that it's wildly successful. Handing someone a solution that they're not on board with "will result in them handing it back to you in pieces."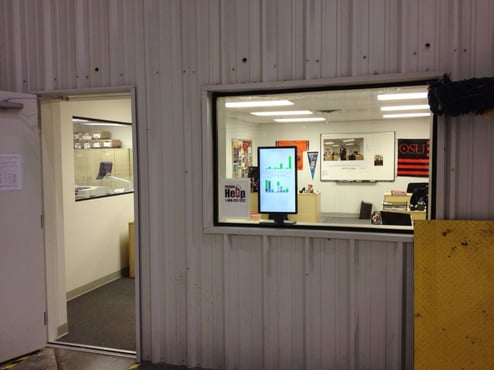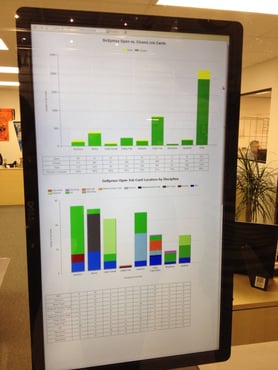 Tim did this by implementing a TV screen displaying job card routing status. It was called the "Job Card Channel," like a television channel. Initially, he was challenged by the shop floor supervisors and their technicians on the "dashboard" and it's ability to be accurate, but he just said "Give it a chance. If it doesn't work, we'll take it down." It had a delay of up to 15 minutes, but it was accurate enough that nobody ever readdressed concerns. Tim had done it, production and management were out of each other's hair, and everyone was happier for it.
ATLAS looks a little bit different nowadays. Keep an eye out for next week's blog to learn more about The Road to ATLAS!