This month, we welcomed a new intern, Jace, onto our team! He's an engineering student at Oklahoma State University. We're super excited to have him, and it's been awesome to watch him learn so quickly. We're realizing how quickly the most basic of skills can get rusty when it comes to SOLIDWORKS, as well as how much Hunter has learned since he joined the team as an intern. One of the projects Tim assigned him was a to recreate a business card holder in SOLIDWORKS, then we used the 3D printer in our office to create Jace's version and compare it to the original.
World's Best Boss
Jace did a great job on this project. Tim fully believes in learning by doing, and doesn't hesitate to throw us in feet first. In fact, all three of us completed pretty significant projects within our first week on board. He believes in failing fast, and he's done a phenomenal job of creating an environment where failing is an option, and there's not a dang thing wrong with it. He allows us to be creative, try new things, and make our roles within Equivaq our own. Long story short, we'd nominate Tim for Boss of the Year without hesitation! But for now, a mug will have to do.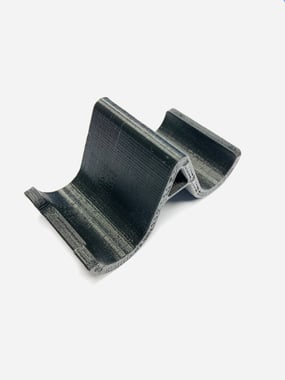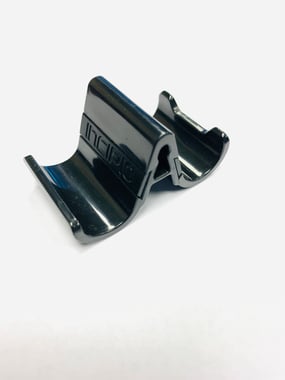 Ctrl + P
Everyone was huddled around the 3D printer for longer than we probably should've been, watching his rendering come to life. 3D printing is one of those things that will always be mesmerizing to us, no matter how advanced the technology gets. We have a CraftBot 3D Printer that we really love. It gets the job done and it's pretty quick as far as 3D printers go. Check out their website, they provide lots of tips and information for choosing the right 3D printer for your specific use! They also have a huge variety of filaments in their shop to choose from, so you can easily 3D print something in all the right colors without having to sacrifice chartreuse for evergreen (because it matters).
Something that we found very neat is the 'spare parts' tab on their website! You can shop for individual parts of the printer, in case one part of yours breaks, or you just want to have extras. Plus, if you're anything like the engineers in our office, it's a pretty good resource to have if you happen to decide you want to piece together a Frankenstein-esque 3D printer of your own, you know, just to see if you could do it. It's an extensive collection with pages and pages of parts. You're sure to find exactly what you're looking for!
Tim's Pro Tip:
"The first step in your reverse engineering project is always determine if the part is Prismatic or Organic. Prismatic contains well-defined planar surfaces and has features that can be measured with common design tools like dial calipers, protractors, and triangles. Organic shapes, however, are swoopy curvy and can't easily be measured at all! Next, you should consider how to model the object so that if any other designers come along later and change any feature, the model won't "break". This can look many different ways, like dimensioning from a common plane rather than a feature because if that feature moves or changes, your entire part can break!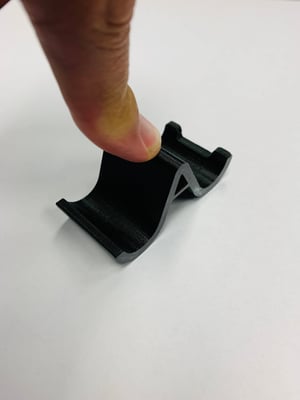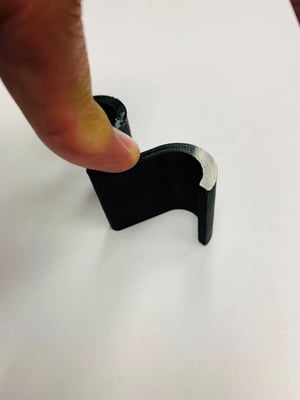 Lastly, when 3D printing, the designer must always determine the most "optimal" material deposition direction knowing the 3D printed part won't be a solid, which means the part needs to resist shear, tensile, torsion, compressive, etc. forces. 3D printing is an additive process of laying down plastic (or metal) layer by layer to build up a part geometry. For example, if you have a part that will experience the most compressive force in the downward direction vector, then deposition direction should be parallel to the force. We printed this model to better handle more force when sitting upright, instead of sideways."
Did we leave you wanting more?
If you're looking for a simple starter project to do in SOLIDWORKS, we recommend something with basic shapes and dimension. When it comes to learning SOLIDWORKS, it's best to have a mastering of the basics before you start creating masterpieces. Kind of like having a good foundation in algebra before jumping into calculus.
Are you interested in more ideas and information for learning SOLIDWORKS basics? If so, please let us know by commenting below or shoot us an email at support@equivaq.com.