We're always working hard to keep our customers happy and their firms running smoothly. Because of that, we wanted to send out a quick update on things that are happening, what you should know, and of course, check in with you!
Coronavirus, Round 2
First and foremost, we've been studying and following what's going on with COVID-19. We have family and friends in the healthcare field, so we're always soaking up as much data as possible to make educated decisions going forward. Earlier this year, we were warned of a "second wave," another uptick of cases later in the year as people returned to work, school, and socializing. The data we're seeing now is showing that this uptick of cases we are experiencing as a result of things reopening isn't even the end of the first wave. This means we're expecting things to begin closing down again.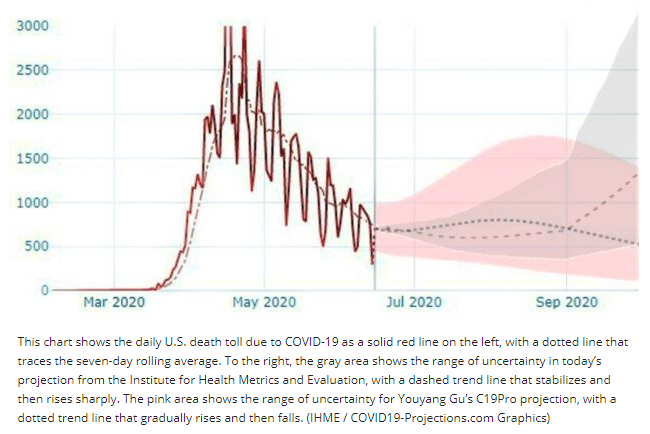 Source: https://www.geekwire.com/2020/covid-19-projections-show-higher-death-tolls-ahead-restrictions-lifted/
Oktoberfest and several state fairs have already been cancelled, bars and restaurants are closing or operating at limited capacity in other states, and we're all holding our breath waiting for the next step. Because of this, we want to reiterate that we have a solution for that. VDI is the best tool on the market for working remotely. Period. It's different from a VPN in all the best ways. It won't slow down because of residential internet speeds, it doesn't rely on a fancy computer (seriously, we have it set up with a CHROMEBOOK in our office, and we opened SOLIDWORKS on an old iPad last week), and there's absolutely no compromise in capability.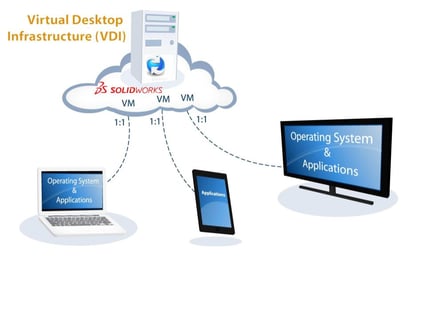 Q-Tips
We really want to be of service to not only our customers, but also our industry. We wanted to help with troubleshooting, but wanted to avoid making our blog sound like a tech manual. It just made sense to start making video troubleshooting walk-through's. It's the best way we've found to communicate how-to's, show them visually, and have them available to anyone who needs them. They're all on our YouTube channel if you want to check them out! We're planning on making more of these as time allows, as well as venturing into live training sessions for any companies or individuals who want to brush up on old skills, or learn something new!
Howdy, Partner!
Finally, we're working on partnering with new firms to provide tools that we think will be incredible resources and really complete client's experience with SOLIDWORKS. We've got a few in the works, so keep an eye out! We spend a lot of time seeking solutions so that you don't have to, and we will never recommend anything that we don't totally believe in. With Tim's extensive experience in the industry, we have a unique perspective on what our clients want, and we're also able to translate that into finding tools that meet those wants! We're not just taking shots in the dark, we're making calculated and educated decisions on what can be added to SOLIDWORKS to make things run smoothly. And don't forget, we will implement and integrate all of these tools for you, as well as teach you how to use them!
That's all for now
As always, we hope you're well, and if there's anything we can do to help, let us know! The world is a little weird right now, and we'll do whatever we can to assist you to keep your firm going. From providing the best tools for working remotely to sleuthing for new SOLIDWORKS tools, we make it our business to make things a little easier for you.